CLASS OF 1998
---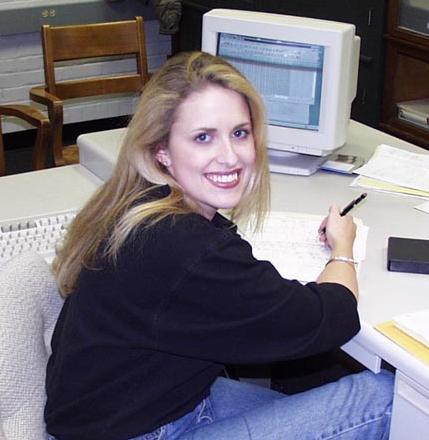 Brantley Dollar
---
BRANTLEY DOLLAR, BOTH A "ROCKET SCIENTIST" AND A "BRAIN SURGEON"!
Brantley could drive all night to distant rock concerts, return to RMWC just before dawn, and still have her physics problems solved in time for class at 8:00 AM! She spent her junior year at the University of Reading in England. Brantley graduated from medical school at the University of South Alabama College of Medicine in May, 2002. She completed her rotations in Tennessee and at Emory in general surgery.
In September, 2002 Brantley was doing her residency in surgery at Jackson Memorial Hospital in Miami, FL. Brantley says, "We rotate through a different service each month. The first month was Surgical Oncology, and the second surgical ER. This month I am on Pediatric Surgery, which has been my favorite thus far. Every third night I have to spend the night in the hospital to be on call---taking care of problems for patients on the service and seeing referrals in the emergency room, and going to the operating room with them if they need surgery (lots of kids with appendicitis, and they usually do not present in the daytime hours). The entire first year is every third night "in house" (meaning spend the night in the hospital). Sometimes you get to sleep some, sometimes you are up all night. It is hard but I love so far."
Brantley finished her residency in anesthesiology in 2006 and did an extra year in cardiothoracic anesthesia. In December 2007 Brantley was Assistant Residency Director, Assistant Prof. of Anesthesiology, and Anesthesiology Internship Director at the Univ. of Miami School of Medicine
---
BACK TO MAJORS