CLASS OF 2003
---
Tracy Thorn
---
TRACY THORN - A CHEERFUL, HARDWORKING PROBLEM-SOLVER!
Hardworking Tracy completed her academic work while holding part-time jobs. In spite of her grinding schedule, the physics lab often echoed with laughter as Tracy and her constant companion, Saba Sattar, solved physics problems together. Although there are apparently no careers currently available for equestrian engineers, Tracy wishes there were.
Update: June, 2004: Tracy began work as an engineer in the calibration department of BWX, a company that manages nuclear and national security operations.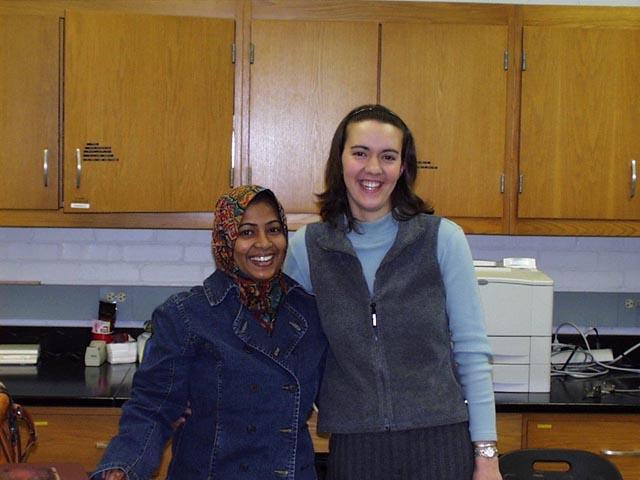 (L to R) Good friends Saba Sattar and Tracy Thorn: Seldom seen apart in the Physics Lab!
---
BACK TO MAJORS