CLASS OF 2006
---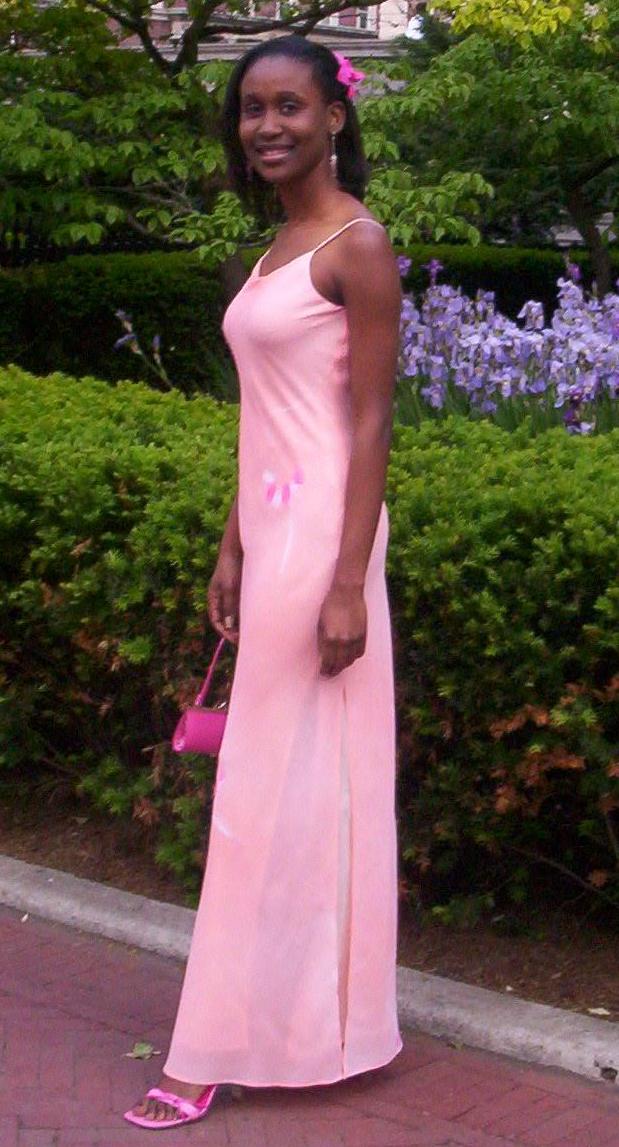 Yonique Sutherland
---
YONIQUE SUTHERLAND - ENTERPRISING, INDUSTRIOUS
A warm Jamaican wind brought Yonique north into the temperate zone where she ardently pursues her fortune. With careful planning, course overloads, and hard work, Yonique graduated in only seven semesters! Immediately after graduation this competent, conscientious, and graceful young woman began study toward an MBA degree at Lynchburg College where she was also appointed Resident Director.
Update: May, 2008: Yonique has earned an MBA from Lynchburg College. Yonique is now working in Human Relations for Cisco Systems.
---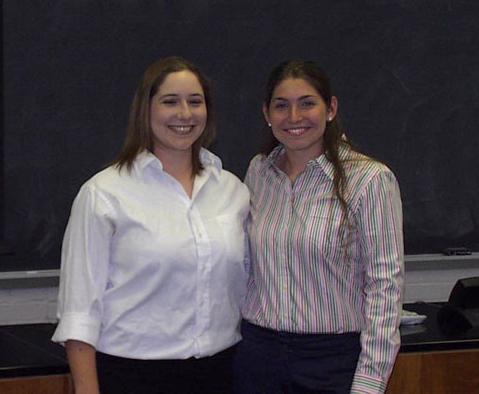 Left: Carly Torisky , Right: Jessica Maidment
---
JESSICA MAIDMENT - INDEPENDENT MINDED
Kind, gentle, soft spoken Jessica often found an independent path to problem solutions. Ever smiling and cheerful, she plans to teach English in China after graduation.
---
CARLY TORISKY - PRACTICAL THINKER
Carly was editor of the student newspaper and President of her senior class. She controlled the press and government, lacking only a military to claim the title, "Supreme Dictator". Carly has a deep interest in forensic science and plans to pursue a graduate degree in that discipline.
---
BACK TO MAJORS