CLASS OF 2008
---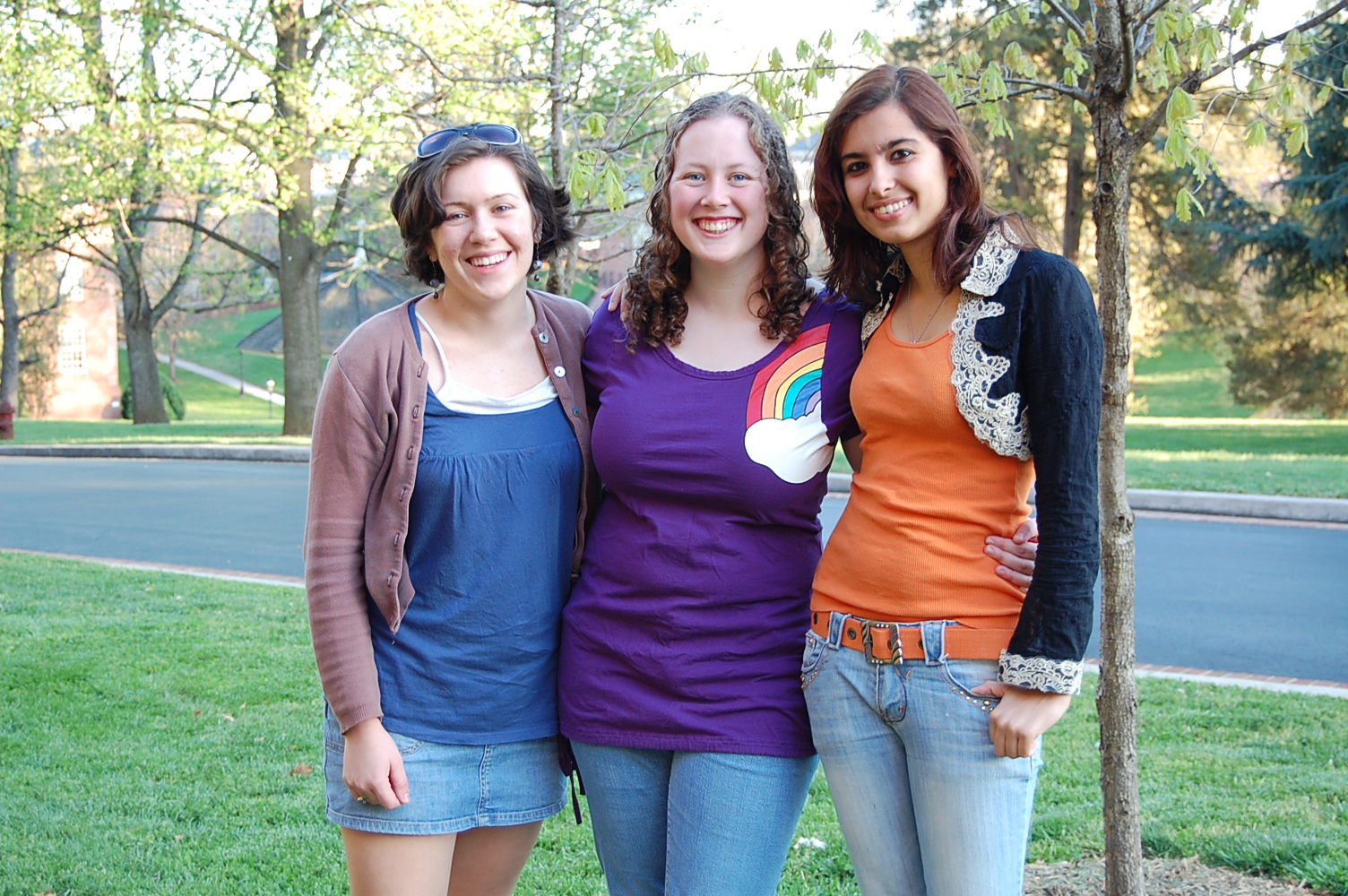 L to R: Emily Schuetz, Kacey Meaker, Reeju Pokharel
---
KACEY MEAKER - PHYSICS SUPERHERO!
Kacey is a truly gifted physics major and verbal volcano. She won a prestigious Goldwater Scholarship and, upon graduation, was awarded the college's Fife award for earning a perfect 4.0 average during her four undergraduate years. During the summer of 2005 Kacey did summer research in thermal lens calorimetry. During the summer of 2006 she participated in summer research at NIST where she studied cyclodextrins, molecules used in pharmaceuticals. She spent her junior year at the University of Reading in England. Kacey was accepted by five graduate schools and will begin study toward a Ph.D. in physics at the University of California at Berkeley in September, 2008.
---
REEJU POKHAREL - INDEPENDENT THINKER!
Soft spoken and independent minded, Reeju came to Randolph-Macon Woman's College from Nepal. She did summer research on seismic refraction analysis between her junior and senior years. Reeju majored in both math and physics and began graduate study toward a Ph.D. in Material Science and Engineering at Carnegie-Mellon University in September, 2008.
---
EMILY SCHUETZ - MULTI-TALENTED!
Emily is a multi-talented student with many interests. She may be the only physics major who combined appreciation of old movies with encyclopedic knowledge of baseball! Emily is also a talented artist. In 2006 she was awarded a summer undergraduate fellowship from the American Association of Physicists in Medicine. She studied image-guided radiotherapy with cone beam CT imaging in the Dept. of Radiation Oncology at the University of Maryland Medical Center. Emily spent her junior year at the University of Reading in England. After graduation Emily plans to pursue a master's degree in art preservation and restoration.
Update: April, 2010: Emily has been accepted to the graduate program in Art Conservation at the University of Delaware.
---