CLASS OF 2010
---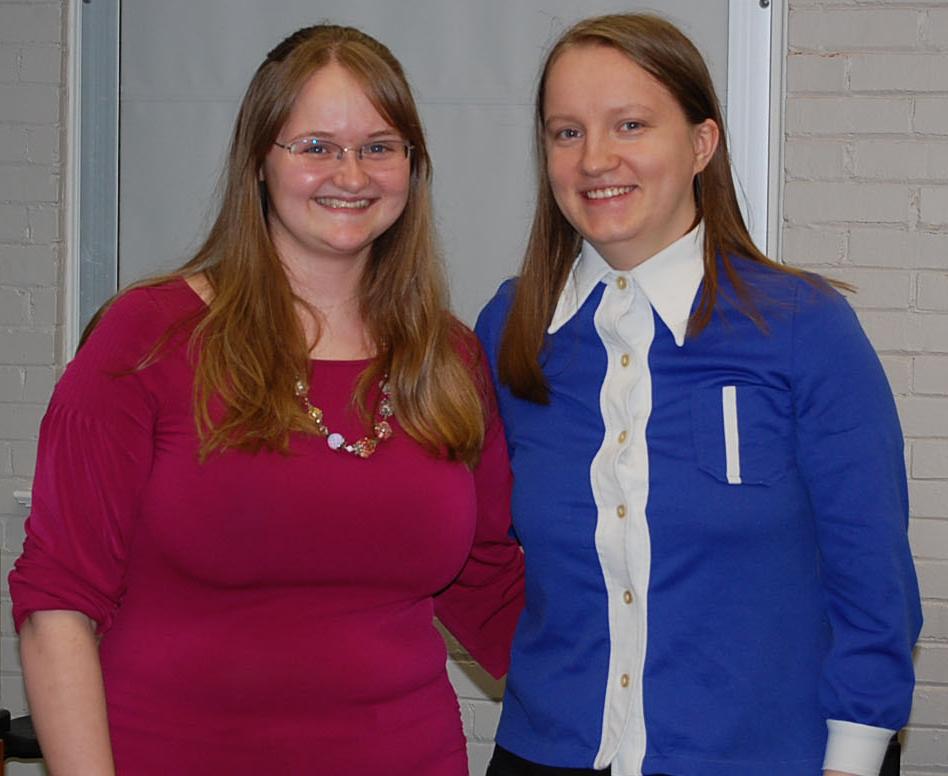 L to R: Cheridan Harris, Iva Gerasimenko
---
CHERIDAN HARRIS - INDEPENDENT RESEARCHER
Cheridan had highly efficient work habits, kindly Texas charm, and old-fashioned common sense. She sailed into the future with priorities in good order. She spent her sophomore year at the University of Reading in England. During the summer of 2009 she worked with Dr. Lorin Matthews at Baylor University modeling tholin molecule interactions in the atmosphere of Saturn's moon, Titan. Cheridan began work towards a Ph.D. in astrophysics at the University of Denver in September, 2010.
---
IVA GERASIMENKO - DEDICATED TO SCIENCE
Iva, our quiet biophysics major from Russia, acquired quite an interdisciplinary education in biology, chemistry, and physics. She studied hard, often testing the limits of sleep deprivation. During the summer of 2009 Iva did research at the SETI Institute and also at the NASA Student Airborne Research Program in California. After graduation Iva participated in an internship in astrobiology at the University of Maryland where she measured abundances of highly siderophile elements in rocks and contributed to NASA's expanding database of lunar impactors.
---