Physics Faces
Albert Einstein (1879-1955). Special relativity. Brownian motion. Photoelectric effect. General relativity. Quantum theory. Statistical mechanics.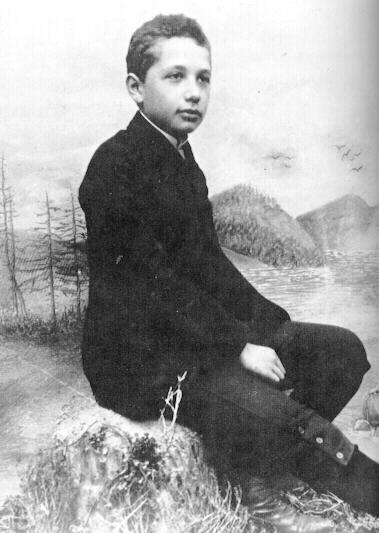 Einstein at age 14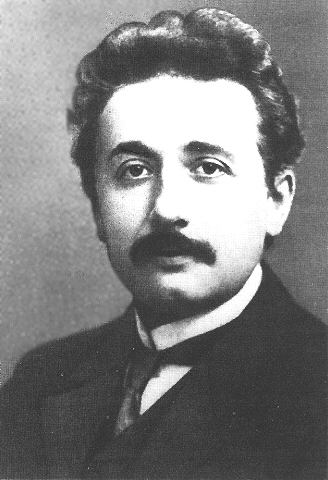 Einstein at age 21
Here's an amusing ad placed by young Einstein on February 5, 1902 offering tutoring services:
Private Lessons in
MATHEMATICS AND PHYSICS
for students and pupils
given most thoroughly by
ALBERT EINSTEIN, holder of the fed.
Polyt. Teacher's diploma
GERECHTIGKEITSGASSE 32, 1st FLOOR
Trial lessons free.
From: Einstein's Clocks, Poincare's Maps, by Peter Galison, W.W. Norton, 2003, pg 235.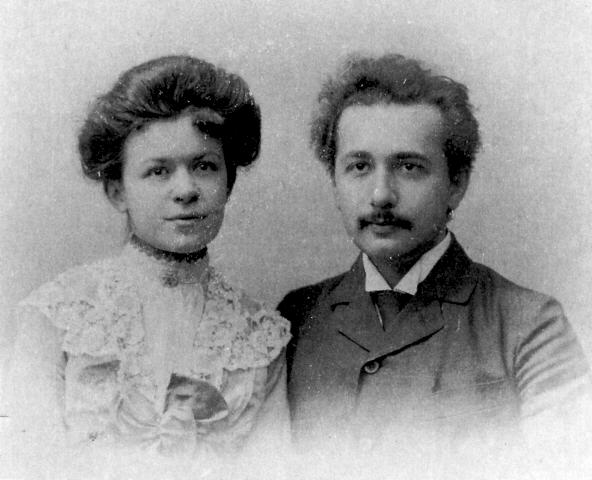 Einstein at age 24 with his first wife, Mileva in 1903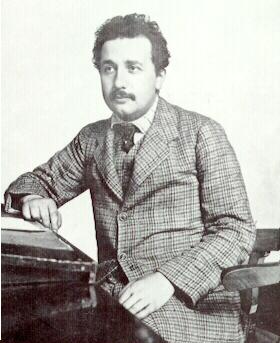 Einstein at age 26 in 1905 at his patent office desk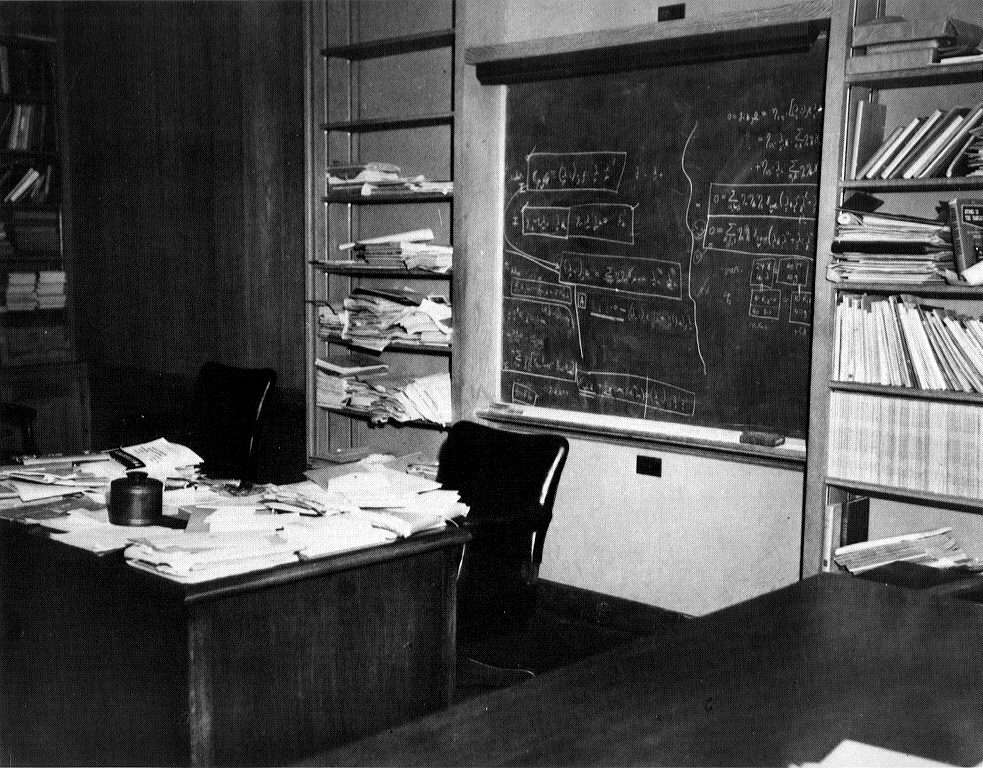 The blackboard left in Einstein's Princeton office on the day he died in 1955.
Four pages of Einstein's General Theory of Relativity manuscript sent for publication on March 18, 1916.