METEORS(?), SATELLITES(?), OR AIRPLANES(!) NEAR VARIABLE STARS
---
The star near center (with the small star to its left) is a Mira variable star called S Persei. It slowly pulsates and changes brightness with a period of 822 days. Sometime during the two minute exposure which produced this image a meteor or satellite happened to pass through the lower left hand corner.
---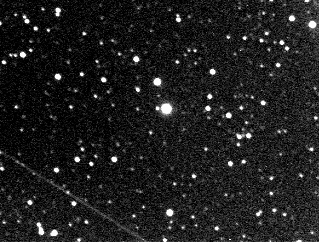 ---
Even more spectacular is this 70-second exposure of S Persei taken through a V-filter on the evening of January 21st, 2001. A satellite(?) passed right in front of the variable star itself! What are the probabilities here? Talk about Murphy's Law! It's enough to give me the Satellite Blues!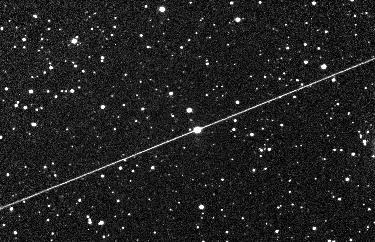 ---
Here's another meteor(?) passing near the variable star VX Geminorum at 3:20 EST on September 26, 2001. This is a 36-second exposure through a red filter.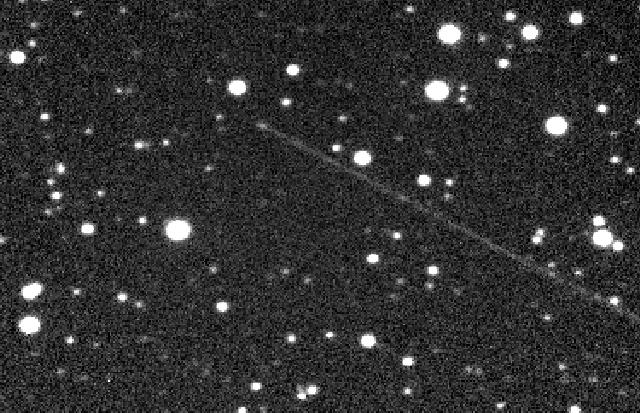 ---
What is it with VX Geminorum? Here is yet another meteor(?) passing through my field of view at 2:14 EST on October 29, 2001. This is a 12 second exposure through a photometric I filter.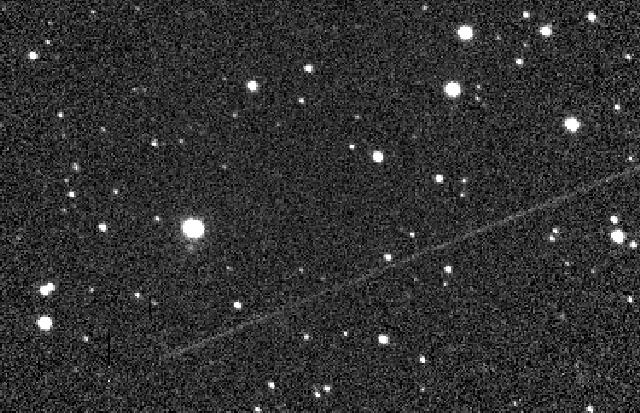 ---
Yet another satellite passes through a field containing the variable star DX Andromedae at 6:49 PM on February 8, 2002.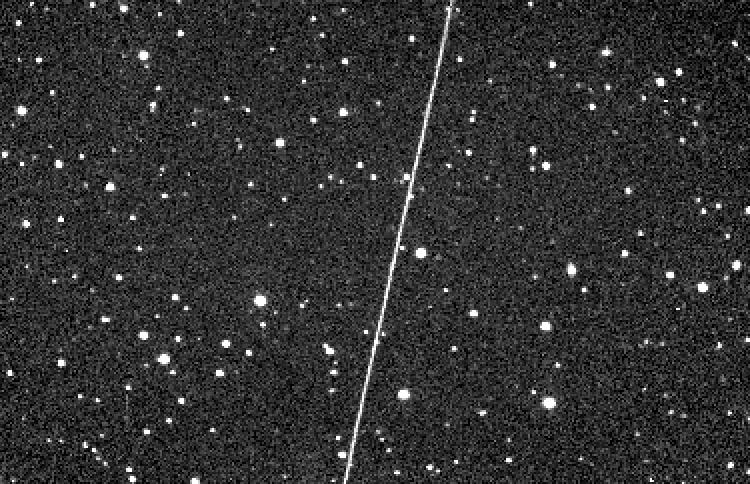 ---
An airplane passes through the field of the variable star RR Bootis on October 24, 2003.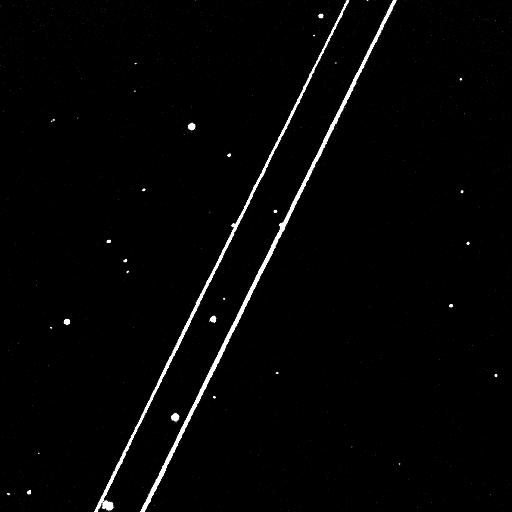 ---
BACK TO WINFREE PICTURES