KONSTANTIN TSIOLKOVSKY (1857-1935)
A man ahead of his time.
---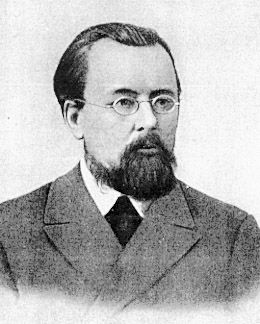 ---
Before Germany's Hermann Oberth and America's Robert Goddard, before Werner von Braun, there was Konstantin Tsiolkovsky. He first worked out the principles of rocketry and spaceflight in the 1880's. He wrote wonderful books in the style of Carl Sagan about living and traveling in space.
Konstantin Tsiolkovsky:
"Earth is the cradle of humanity, but one cannot live in the cradle forever."
---
A TSIOLKOVSKY LINK
---
BACK TO HEROES AND HEROINES