Macon Theatre News . . . at Randolph-Macon Woman's College

2002 - 2003 Edition * Special update 03/24/03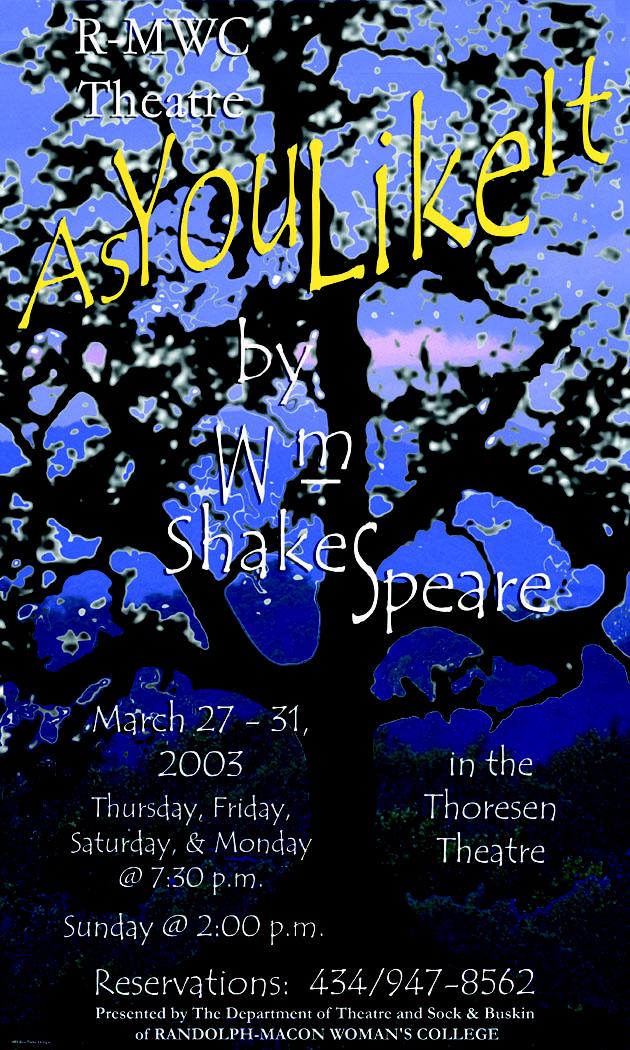 As You Like It opens Thursday evening through this weekend only!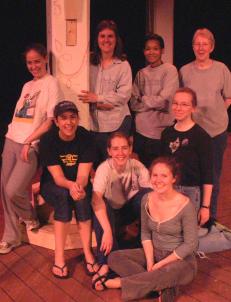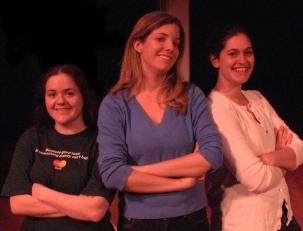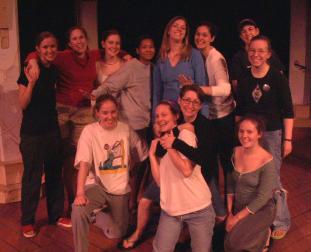 Quote of the week

People are always blaming their circumstances for what they are. I don't
believe in circumstances. The people who get on in this world are the
people who get up and look for the circumstances they want, and, if they
can't find them, make them.
--- George Bernard Shaw
~ Top of Page ~
~ Top of Page ~
Like this format?
Send Feedback.
Do you have theatre news that should appear here?
Let us know.
UnSUBSCRIBE
Unsubscribe information: Theatre News does not intentionally send spam. If we sent you an email, it was after your email address arrived on our desk as someone who has expressed interest in Theatre. If you do not wish to receive news about Theatre at RMWC you can have your address removed from the list at any time by clicking here to send an email requesting that you be unsubscribed. Please excuse any inconvenience.
About this newsletter
~ Archive Pages
The Editor
©2003 Ken Parks, Design * Department of Theatre * Randolph-Macon Woman's College
_________________________________________________________________________
Live out loud!
. . . and dance like no one's watching.
- author unknown