---
Jane Austen at The Vyne
The Vyne is an English country great house that once belonged to Austen family friends the Chutes.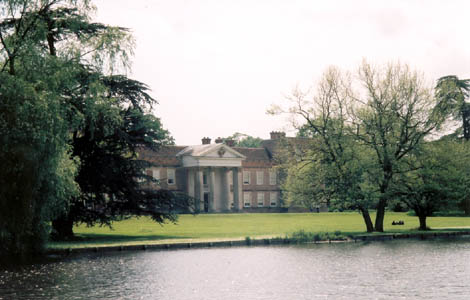 The lives of the Chutes and the Austens touched at many points. The Vyne stood within the parish of Sherborne St. John, where James Austen was vicar at Deane, and they had him to dinner without his wife almost every week; he hunted with the Chute brothers, and he and his wife Mary used Chute's franks for their letters. (A Life, 94)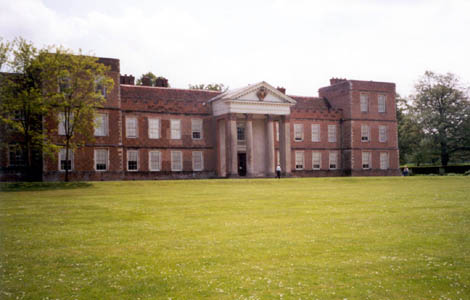 In letters Jane Austen wrote from the Steventon, she reports on the balls she attended at The Vyne in its Stone Gallery.
There is to a be a ball at Basingstoke next Thursday. Our assemblies have very kindly declined ever since we laid down the carriage, so that dis-convenience and dis-inclination to go have kept pace together. (Letters 20 fn. omitted. Saturday, 17 November 1798)
The ball on Thursday was a very small one indeed ... There were but seven couples, and only twenty-seven people in the room. (Letters, 22 Sunday, 25 November 1798)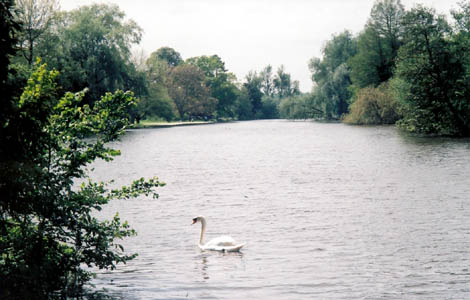 Two years later, balls at The Vyne continue to be events that figure significantly in Jane Austen's correspondence. She must have ventured up and down the Palladian staircase many times.
Did you think of our Ball on thursday evening, & did you suppose me at it? You might very safely, for there I was. On wednesday morning it was settled that Mrs. Harwood, Mary & I should go together, & shortly afterwards a very civil note of invitation for me came from Mrs. Bramston, who wrote I beleive as soon as she knew of the Ball. I might have likewise have gone with Mrs. Lefroy, & therefore with three methods of going, I must have been more at the Ball than anyone else. I dined & slept at Deane.--Charlotte & I did my hair, which I fancy looked very indifferent; nobody abused it however, & I retired delighted with my success. It was a pleasant Ball, & still more good than pleasant, for there were nearly 60 people, & sometimes we had 17 couple. ... There was a scarcity of Men in general, & a still greater scarcity of any that were good for much. I danced nine dances out of ten, five with Stephen Terry, T. Chute & James Digweed & four with Catherine. There was commonly a couple of ladies standing up together, but not often any so amiable as ourselves. (Letters, 52-53, Saturday, 1 November 1800)
It was quite amazing to walk the floors of The Vyne and to pass through rooms where Jane Austen danced and socialized with neighbors and friends.
A more complete back view of The Vyne can be seen at the Breeze family site.
More photos of and information about The Vyne can be seen at Tommy Thomas's PANTM excursions page and The Vyne (Tudor House) .
For opening hours, events, tickets, and other information, visit The Vyne homepage.
---
Text by Judith Lambert. Photos by Judith Lambert, Ellen Brown, Kelly Giles, and Aimee Saunders.
Formatting, design, and layout by Kelly Giles.
---
[Home] [Bath] [Lyme Regis] [Winchester] [Jane's Homes] [The Vyne] [London] [Bibliography] [Reports]